Non-Fly Reels of all types.
Category:

REELS-SPIN, BAIT CASTING & SALT WATER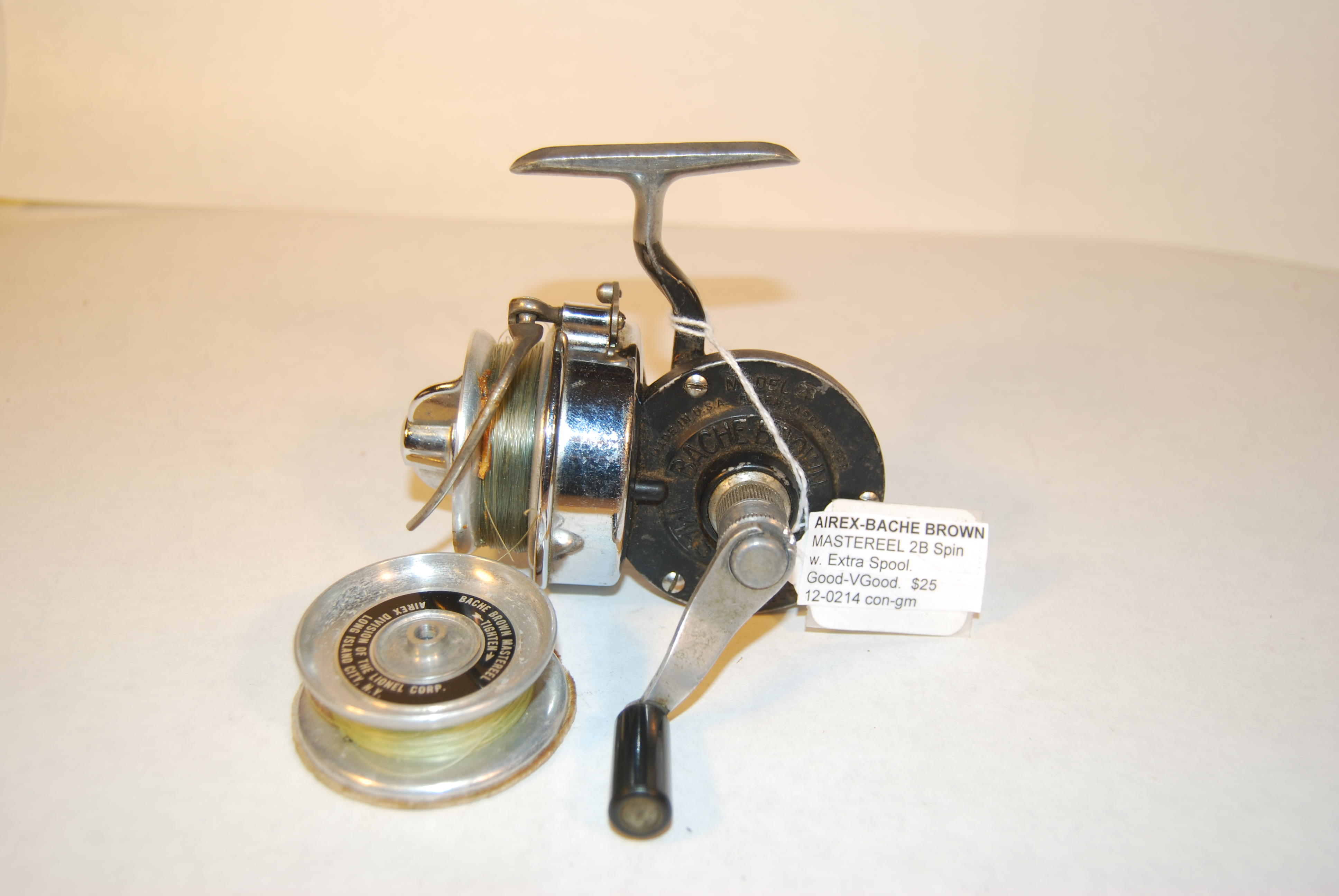 Price: $25.00
Seller ID: R 120214
Condition: Good.
---
AIREX-BACHE BROWN "MASTEREEL 2B" Spin Reel. With EXTRA SPOOL. 12-0214 con-gm. Good-Very Good. $25 View more info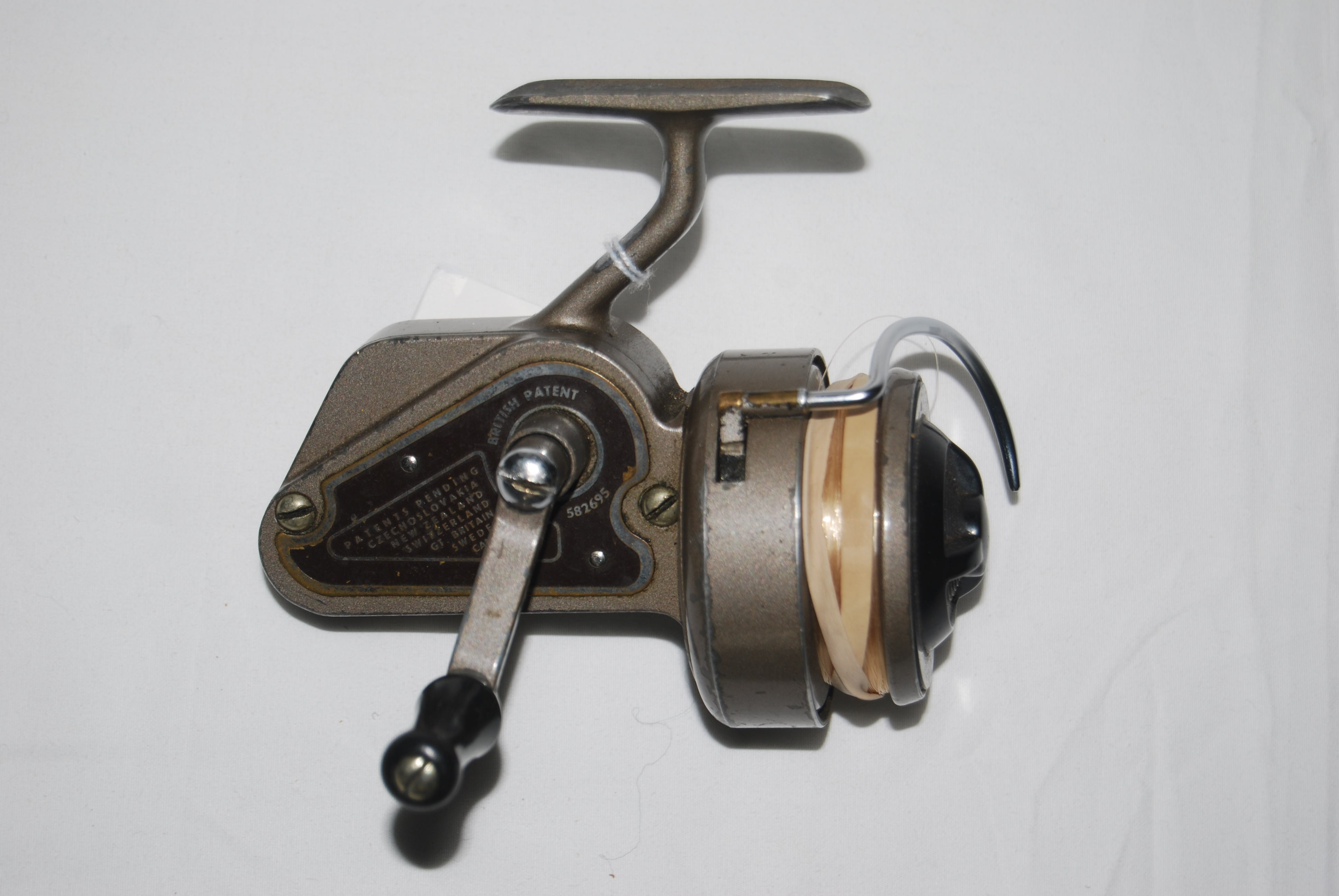 By: JW YOUNG
Price: $51.00
Seller ID: R 160247
Condition: Very Good.
---
R 160247. J.W. YOUNG AMBIDEX No. 2 Spin Reel. LH/RH. Circa 1947. First spinning reel to have a reversible handle, for use LH or RH. Half-bail. In cloth bag. [Cat. 72.] 16-0247 q. –The Ambidex was patented in 1944 and introduced in 1946. Very Good. [$60] REDUCED $51 View more info